Released: April 24th 2012
(Goodreads synopsis) For thirty-five girls, the Selection is the chance of a lifetime. The opportunity to escape the life laid out for them since birth. To be swept up in a world of glittering gowns and priceless jewels. To live in a palace and compete for the heart of gorgeous Prince Maxon.

But for America Singer, being Selected is a nightmare. It means turning her back on her secret love with Aspen, who is a caste below her. Leaving her home to enter a fierce competition for a crown she doesn't want. Living in a palace that is constantly threatened by violent rebel attacks.

Then America meets Prince Maxon. Gradually, she starts to question all the plans she's made for herself—and realizes that the life she's always dreamed of may not compare to a future she never imagined.
After reading Suddenly Royal I knew this was the next book I needed to keep since I was in a prince daze. The Selection is one of those books that I had to stay up all night to finish. I normally hate love triangles. I am a happily ever after kind of girl so when I read about someone that cannot decide who to love or who she is truly in love with, I want to smack them. This book was different though. In the beginning, she is so in love with Aspen. It was not some fake teenage love, it was the real deal but he tells her to sign up for the Selection. It killed him to make her "downgrade" to a 6 when she has a chance for more. That broke my heart so bad.
It is bad enough when a guy breaks up with you for any reason but for it to be over because of status and finances, that's killer. Of course neither of them thought she would actually be selected.
Prince Maxon on tv seems arrogant and snobby so American goes to the palace with no hope of finding love again. On the first night there, she has a melt down and tries to run to the gardens but is stopped by the guards. Prince Maxon comes to the rescue but unfortunately for him, he is scolded instead of praised. No matter what America throws at him, he still gives her love and respect. Through the course of the Selection, they become close friends.
When I started to get all excited that she might finally realize how amazing Maxon is and that she should fall in love with him and live happily ever after (deep breath)… then enter Aspen. As much as I originally loved Aspen, I wanted to drop kick him out the picture.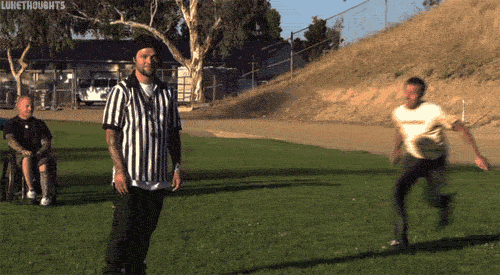 Now for the suspense. The palace is constantly being attacked. Nobody realized how often this is happening or why. Maxon tells America is theory but they still can't seem to figure it out. Once you think all is safe and okay... BAM another attack and each one is worse than the last. ( Dun dun dun!!!)
I loved America's personality. She was sweet, caring and nurturing but could verbally kick some butt when she needed to. I loved her spunk. She did not back down from anything and was completely honest. Her mom reminded me so much of mine, which is kind of funny. She would have been the only driving me crazy to sign up for something and once I do, she is still not satisfied. She is an emotional roller coaster but America's dad definitely balances it out.
If you don't want to run and pick this book up yet; I don't know what to tell you. It is purely amazing and captivating. I seriously loved this book (added to favorites list) and can't wait to pick up the next book The Elite.