Published August 27th 2013 by Entangled: Teen
Kindle Edition

,

400 pages
(Goodreads) Daemon will do anything to get Katy back.

After the successful but disastrous raid on Mount Weather, he's facing the impossible. Katy is gone. Taken. Everything becomes about finding her. Taking out anyone who stands in his way? Done. Burning down the whole world to save her? Gladly. Exposing his alien race to the world? With pleasure.

All Katy can do is survive.

Surrounded by enemies, the only way she can come out of this is to adapt. After all, there are sides of Daedalus that don't seem entirely crazy, but the group's goals are frightening and the truths they speak even more disturbing. Who are the real bad guys? Daedalus? Mankind? Or the Luxen?

Together, they can face anything. But the most dangerous foe has been there all along, and when the truths are exposed and the lies come crumbling down, which side will Daemon and Katy be standing on? And will they even be together?
Wow, oh, wow! I am speechless. I just finished reading this book and I feel like I just lost my puppy. I think I was smiling for hours and by the end I was in complete shock. I felt I couldn't function after finishing. HOW CAN YOU LEAVE US HANGING LIKE THAT JENNIFER?! Why must you torture us so?! Now that that is out of the way lets get to the juicy stuff.
I seriously loved this book with all my heart. I think I fell in love with Daemon all over again on each page. He is just plain amazing. This lovely dovey side of him makes me all swoony and wobbly. I so need a guy that!I love books in dual POV and this book was just ~sigh~ amazing. I loved being in Daemon's head especially when he got all corny (giggles). The love story part was just so overwhelmingly sweet.
As everyone knows the last book (Opal) left us freaked out with Katy being captured in Mount Weather. Katy is taken to the emphasis Area 51 while Daemon is left loosing his mind trying to find her. Katy wakes up strapped how and in pain from the onyx. When she finally is able to move around she tries to run for it but is sprayed with onyx and then drenched with cold water over and over again. Right away they start with testing. Through each thing they put her through Archer is there escorting her around or just standing by. Daemon decides the only way he can get to Katy is to storm Mount Weather and get captured with the help of Luc. After days or weeks pass, Daemon is finally granted to be able to see Katy. During that time the testing had continued for Katy but it was more than just blood tests or physical exams. They began training her and testing her abilities. She refuses to give in to their demands until one day good ol' Blake comes storming in. After being beaten physically and emotionally, Katy thinks shes dreaming when she finally had Daemon in front of her.
Having both of them at the compound, Nancy is oh so happy and keeps pushing the testing forward. As Daemon and Katy try to find a way out, they continue to push for information of what exactly is happening in those building. Daedalus makes it seem like all they are trying to do is heal the sick and create world peace but nothing is ever that simple especially with Nancy running things. But never forget how much of a bad ass Daemon is especially when he is partnered with some major bad asses.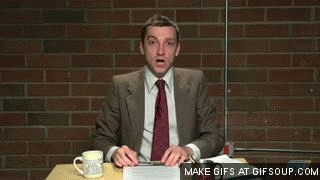 I'm cutting it there. This is so hard to not spill everything but let me tell you this book was incredible. You have to go run and read this book ASAP!!
photo credit:
CarbonNYC
via
photopin
cc
photo credit:
Ninha Morandini
via
photopin
cc